Whites of Piemonte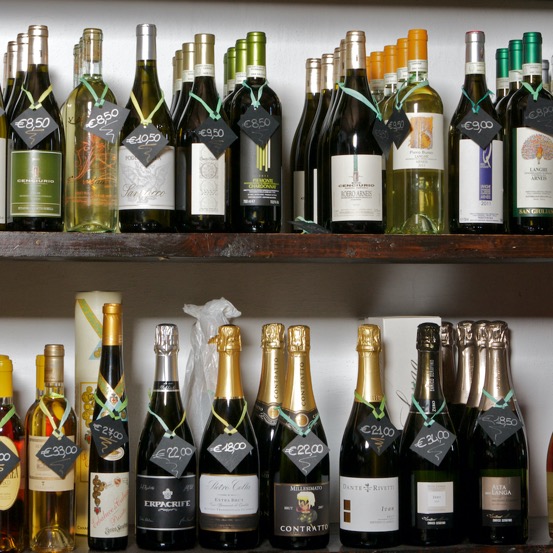 Roero Arneis

No blending allowed. Grown in the Roero region just north/west of Alba across the Tanaro river. Arneis is said to mean "rascal" in Piemontese and produces a floral, citrus, crisp wine that was used to soften red Nebbiolo wines years ago (not allowed any more). Great as an aperitivo (aperitif) or to accompany fish and light pasta dishes.


Favorita

Made from the grape Favorita it's own variety however closely related to Vermentino. This late-ripening grape produces a dry wine of medium acidity and minerality that can age longer than Arneis. When aged in oak (rare) can become quite round/soft on the palate.

Nascetta

Made from the grape Nascetta, the only white varietal native to the Langhe from the village of Novello. It produces a highly structured wine with good minerality, acidity and a gorgeous mouthfeel. There are curently about 20 producers making this wine in many diferent styles. Some are fermented and/or aged in wood.


Cortese del Monferrato

Made from a minimum 85% Cortese but most are 100%. Grown in the Monferrato hills from Asti to south of Alessandria. Cortese is best known in the wines from the Gavi DOC in south eastern Piemonte; Italy's most expensive white. Pale-lemon white in colour and fragrant and steely but less aromatic than Arneis. The best are capable of medium term ageing when they can achieve a honeyed richness


Timorasso

Native to the Colli Tortonesi region in the south east of the region this variety is making a comeback. It is capable of producing serious age-worthy wines that have a minerality and complexity that could challenge the local belief that white wine is a drink and that wine is really only red. Only 60 hectares under cultivation but this is slowly increasing.


Erbaluce di Caluso

No blending allowed. Grown around the town of Caluso just north/west of Turin (Torino). Produces high acid, herbal, crisp, dry and sparkling wines along with very interesting "passito" sweet ones. The dry wines can be used throughout a meal.


Moscato d'Asti

Made from 100% Moscato Bianco (Muscat), the famous grape that makes both frizzante (lightly sparkling), low alcohol sweet wines and spumante (Méthode champenoise) dry wines.


Chardonnay

Love it or hate it Chardonnay is widely available and often the house white. In Piemonte it is usually straightforward, unpretentious, unoaked and cheap. However be prepared for the occasional surprise as there are some very classy ones available.


Piemonte Sparkling

Sparkling wine is the favoured wine in Piemonte for aperitivo and there are a lot of local ones of quality to choose from. Can be made from many different varietals including Chardonnay, Erbaluce, Cortese, Pinot Noir and Nebbiolo.