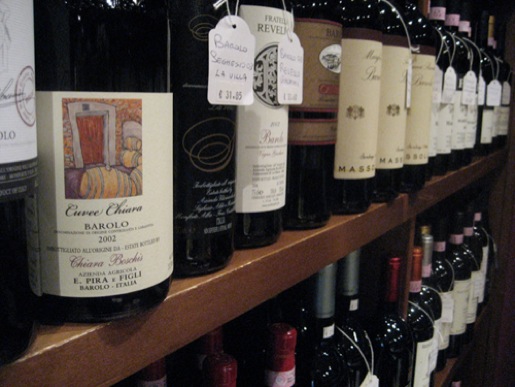 Wine in Piemonte


For most casual wine drinkers Piemonte/Piedmont means little and this is not surprising given the relatively low level of production and the large number of producers. This means that there is often not enough of a brand to interest the supermarkets or large wine merchants. Nonetheless the quality and variety is superb and the vineyards are among the most beautiful anywhere in the world.

To put this in perspective; there are 7million acres (1.7m in all Italy) under cultivation for wine production worldwide and just 130,000 in Piemonte of which only 3,100 and 1,300 are used for Barolo and Barbaresco respectively. This compares to 240,000 in bordeaux,82,000 in Champagne and 42,000 in Chianti.


Red Wines

In a world where varietals like Cabernet Sauvignon and Syrah rule and have spread around the globe, there are exciting grapes that are only grown in Piemonte.
Nebbiolo leads the list and is used to produce
Barolo
,
Barbaresco
,
Roero
and
Nebbiolo d'Alba
; red wines to vie with the best that France, Spain or the New World can offer.

Barbera d'Alba
,
Barbera d'Asti
which can also produce stunning wines is the most planted varietal.

Dolcetto
drunk young and the ideal everyday food accompaniment

Langhe Rosso
A catch all category that can be simple nebbiolo, barbera, etc. or a blend
producing a fantastic "super Piemontese".


White wines

When people talk about Piemontese wines they usually refer to the reds (Barolo and Barbaresco), whites are rarely mentioned, if they are it's
Moscato d'Asti
or
Gavi(Cortese)
. What's missing are some fantastic white wines rarely heard of outside the region, to name a few,
Erbaluce
,
Roero Arneis
,
Favorita
and some fantastic
Piemontese sparkling wines
not to miss if you love bubbles. There are even a couple of Chardonnays that approach the style of Chablis.