Meeting new friends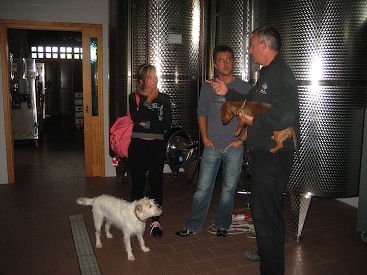 Touring the cellar of
NADA GIUSEPPE
Robert is talking with Enrico Nada and
his girl friend Vicky. Enrico shares the wine making responsibilities with his
father Giuseppe.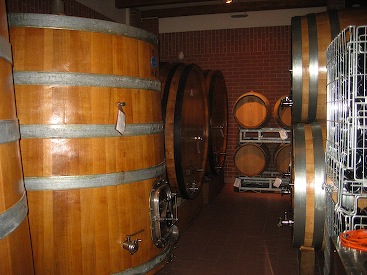 Not many barriques here, they use mostly botte (large casks) as they are
a traditional producer.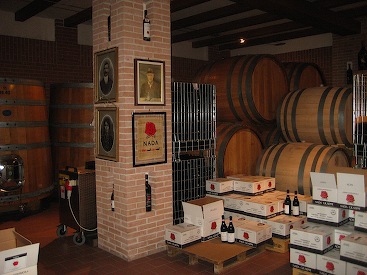 A wonderful family run winery we've been driving and biking by for years
great to finally meet the family and check out the cantina.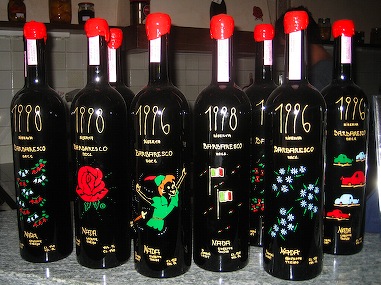 A few magnums are set aside each year to be hand painted by Enrico's
sister Barbara.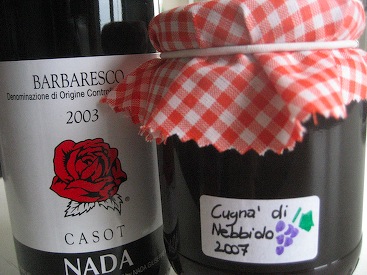 You can be sure of a new friendship in the Langhe when mamma gives you
a jar of her homemade CUGNA'.
Chiaro (Leslie) helping out neigbors and friends, Vigin finish up there moscato
harvest before the rain arrives, her face doesn't show how tense the air is when
trying to beat the rain.