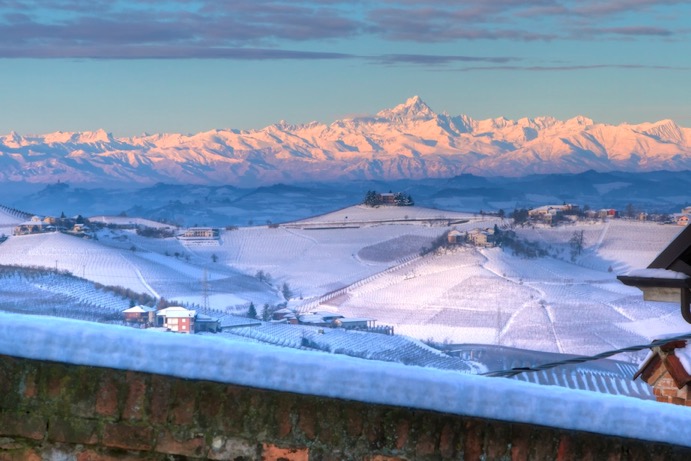 We finally received some snow only about 2 to 3 inches but enough to to brighten up the vineyards. Taken from just inside the wall around our village of Neive.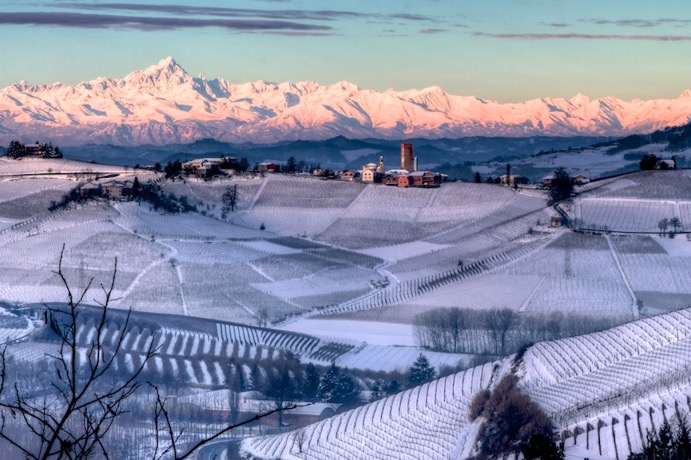 Taken from vineyard Curra looking west over the tower of Barbaresco.
However after only a few days the snow is melting fast exposing the best vineyards for example Barbaresco on the right and Dolcetto/Barbara on the left.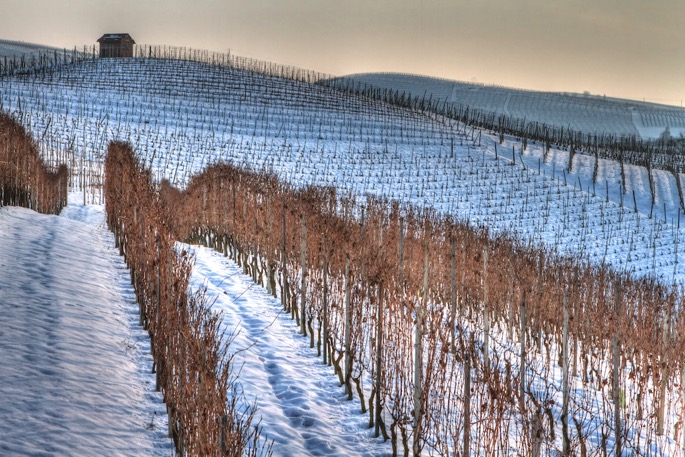 Snow is very good for the vineyards because it melts slowly into the clay soil rather than running off quickly during a rain shower therefore building up reserves for the long hot summers.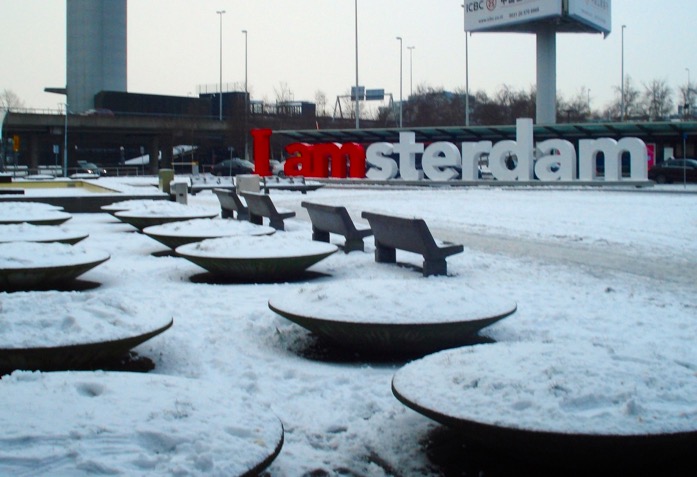 With cold and snowy weather it is a great time to be indoors pouring wine, so it is off to Amsterdam for a trade tasting for distributors, wine shops and restaurants.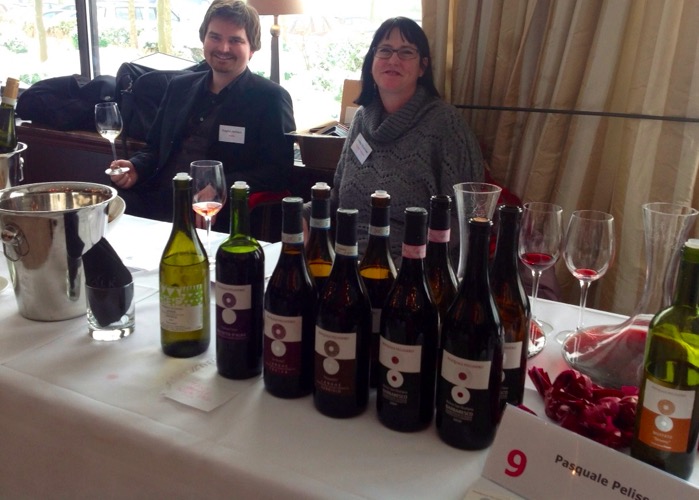 Leslie behind the
Pasquale Pelissero
stand talking with Stefan from Braida.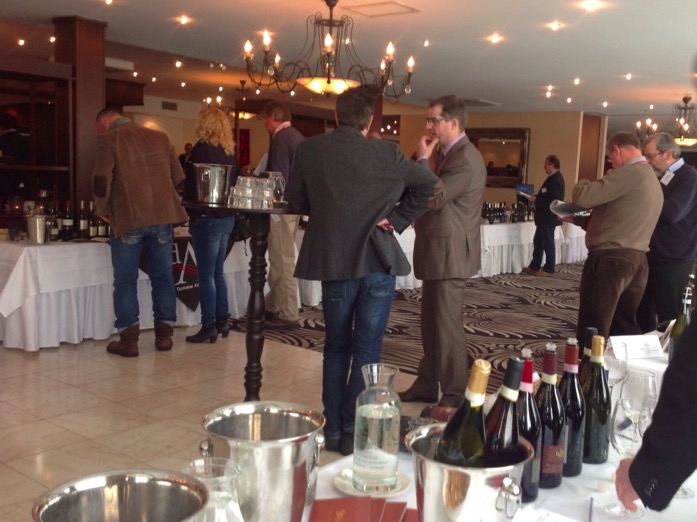 Turn out was good for the event which had wines from around the world. We miss tasting different varietals. In Piedmont it is hard to find wine that is not "Piemontese" so this was a treat.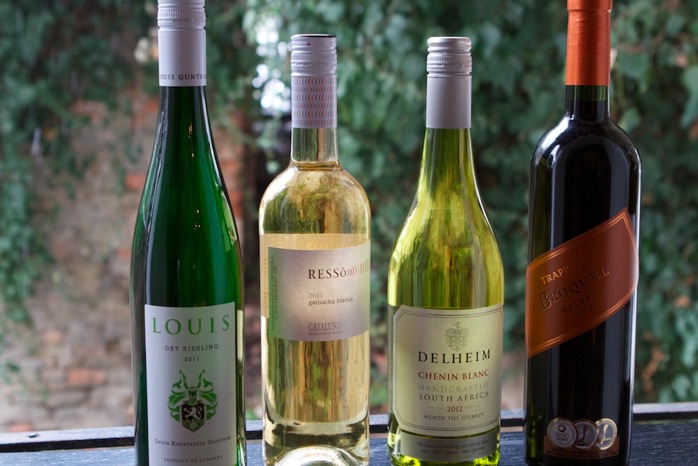 One of the perks of the trade is swapping wine with other reps after the event is over we nabbed a German Riesling, Argentina Malbec, South African Chenin Blanc and a Spanish Garnacha Blanca.
In The Netherlands, snow doesn't seem to slow down the bikes. This picture was taken in the centre of Leiden.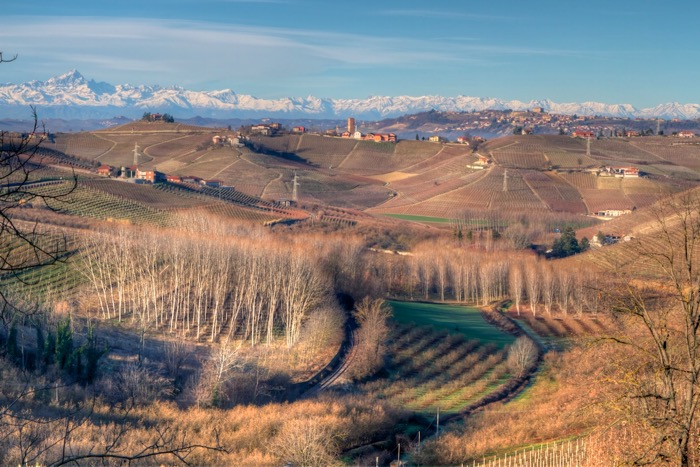 Taken from Neive looking towards the tower of Barbaresco with Monviso on the left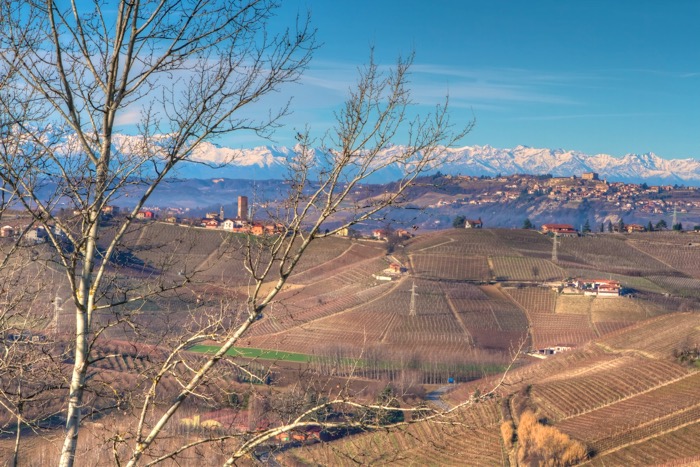 Zoomed in the village Guarene can be seen on the upper left across the Tanaro River below.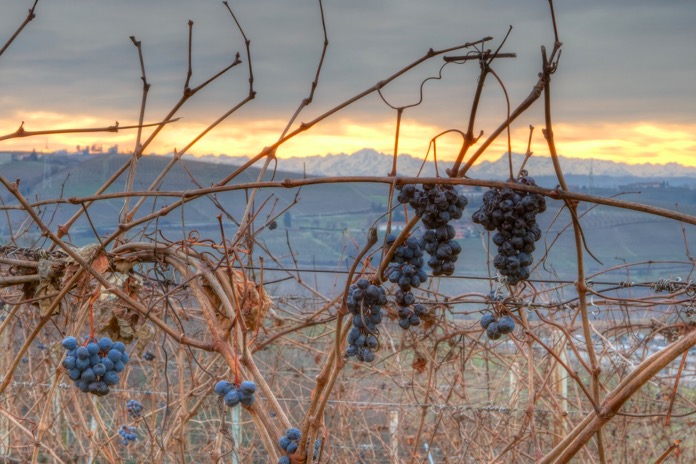 From vineyard Bordini looking south towards the ligurian Alps.
Same place as the above shot but with a slight turn to the east to catch the village of Neive.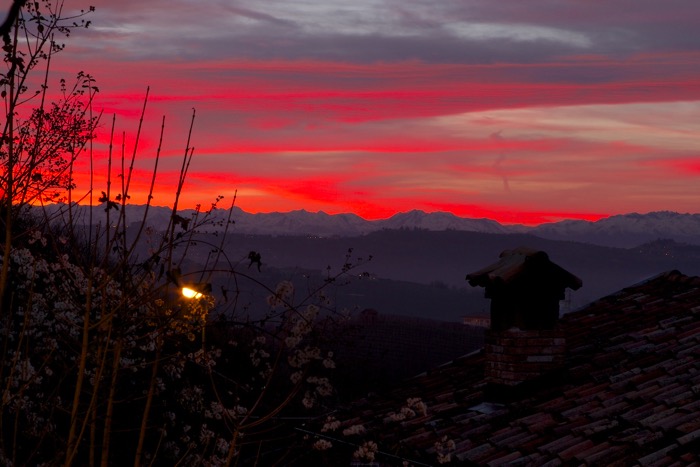 Taken from our 2nd floor balcony looking west over vineyard San Giuliano.