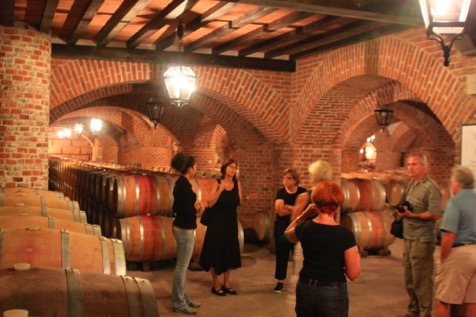 With a recent group of visiting wine lovers we spent the day exploring Monforte d'Alba.
We started the day with a visit to
Podere Rocche dei Manzoni
winery (some times winery names
can be a bit to long) we've wanted to see the winery since their recent completion of a new
aging cellar.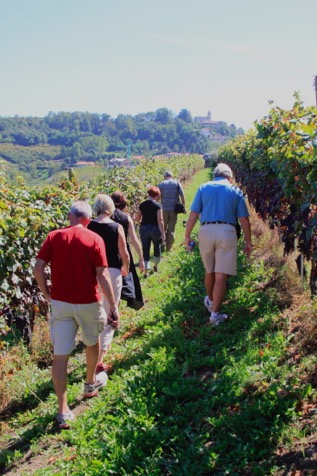 It's not all fun and games in wine country, we earned our lunch
by hiking through a dolcetto vineyard with a long climb to our
picnic spot.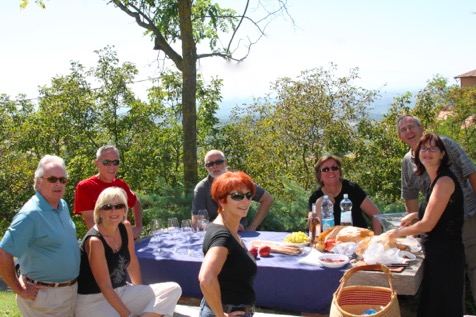 Enjoying lunch in Monforte before touring
Conterno Fantino
a very beautiful winery with great wines, they even make a chardonnay that Robert will drink.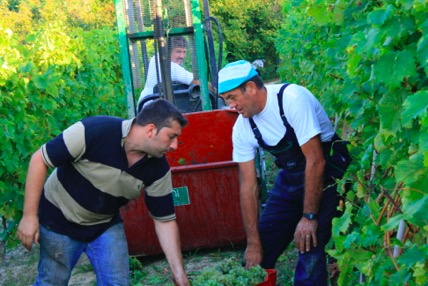 Harvest has started, first the whites Moscato, Arneis, Chardonnay, then in a few
weeks the reds, Dolcetto, Barbera followed by the king of grapes Nebbiolo.
Davide (on left) winemaker/owner of the
Vigin
winery gets some help from Teresio
loading Moscato grapes from his Canta vineyard just outside Treiso.
Robert chats with Davide's father Lorenzo about this years harvest who is happy
with both the weather and the grapes. It's early but so far 2010 looks good.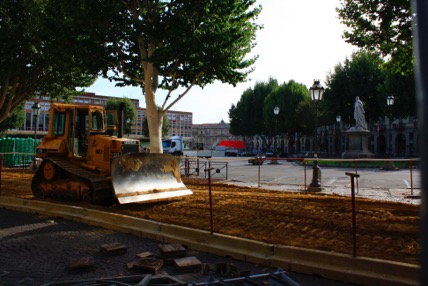 We were in Asti a few days ago and our usual parking spot was being covered with
dirt for the upcoming horse races called "
Palio di Asti"
a very big event.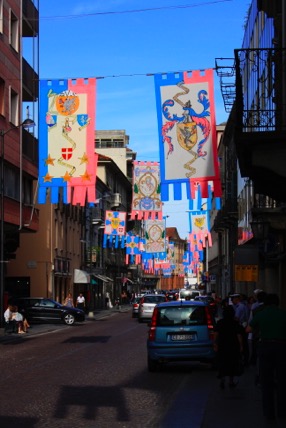 The entire town is decorated with flags and banners.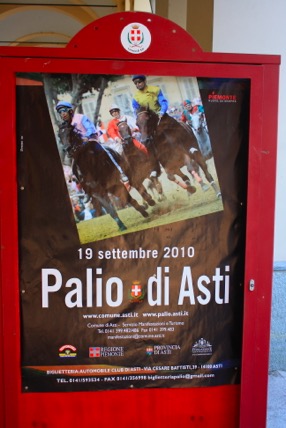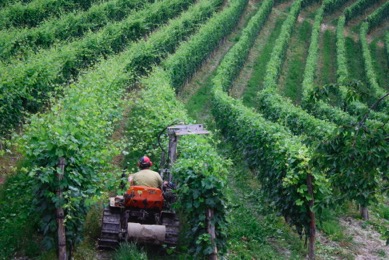 Now that summer is coming to an end, so is the "trimming the vines season"
Next up is harvest.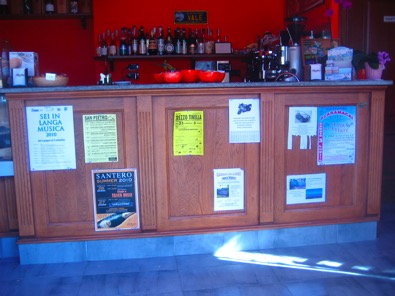 Living in a part of the world where the internet has not taking over we've learned
the best way to find out what is going on is to head to our local caffe (coffee shop)
and read the flyers posted on the bar front.They are very accurate and always up to date.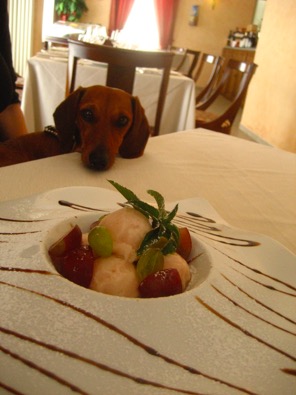 Cotta's first visit to a Michelin starred restaurant
Antine
, she was a perfect
quest, she even got a tour of the kitchen where she showed off her
new "bang bang" trick to chef/owner Andrea Marino