Harvest 2010 !!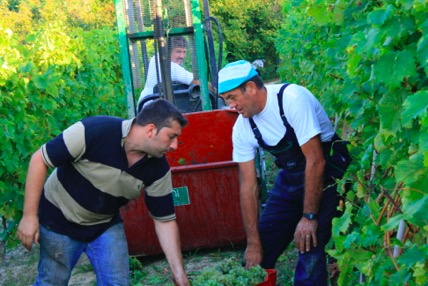 Harvest has started, first the whites Moscato, Arneis, Chardonnay, then in a few
weeks the reds, Dolcetto, Barbera followed by the king of grapes Nebbiolo.
Davide (on left) winemaker/owner of the
Vigin
winery gets some help from Teresio
loading Moscato grapes from his Canta vineyard just outside Treiso.
Robert chats with Davide's father Lorenzo about this years harvest who is happy
with both the weather and the grapes. It's early but so far 2010 looks good.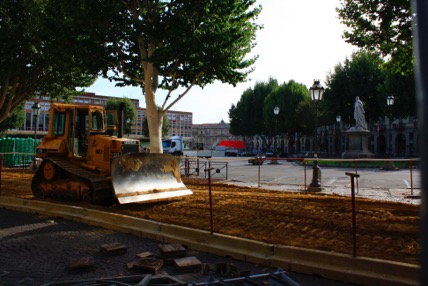 We were in Asti a few days ago and our usual parking spot was being covered with
dirt for the upcoming horse races called "
Palio di Asti"
a very big event.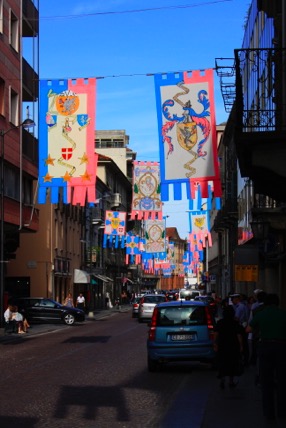 The entire town is decorated with flags and banners.