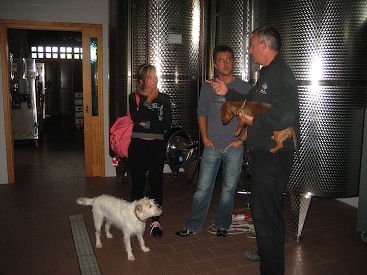 Touring the cellar of
NADA GIUSEPPE
Robert is talking with Enrico Nada and
his girl friend Vicky. Enrico shares the wine making responsibilities with his
father Giuseppe.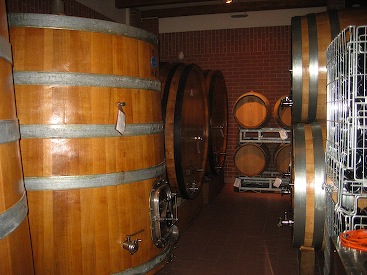 Not many barriques here, they use mostly botte (large casks) as they are
a traditional producer.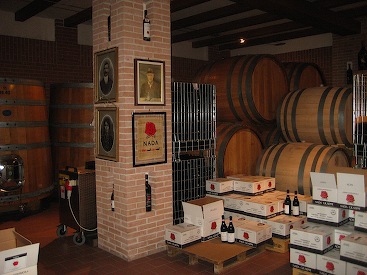 A wonderful family run winery we've been driving and biking by for years
great to finally meet the family and check out the cantina.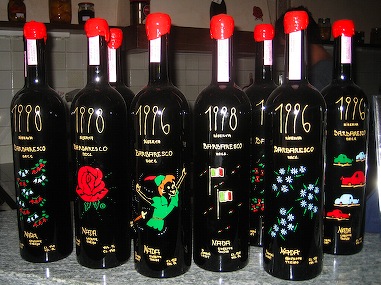 A few magnums are set aside each year to be hand painted by Enrico's
sister Barbara.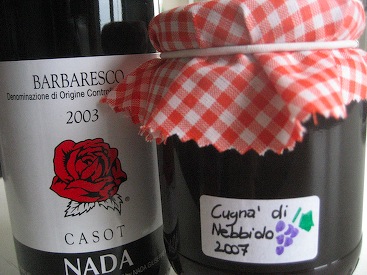 You can be sure of a new friendship in the Langhe when mamma gives you
a jar of her homemade CUGNA'.
Chiaro (Leslie) helping out neigbors and friends, Vigin finish up there moscato
harvest before the rain arrives, her face doesn't show how tense the air is when
trying to beat the rain.
Harvest has begun here in the
Barbaresco
region, first up Moscato (
Lorenzo and Davide,
father and son picking Moscato) Next in line, Favorita, Chardonnay then Dolcetto.
Taken from our kitchen balcony these grapes are headed to Cinzano, a giant
producer just outside the town of Alba.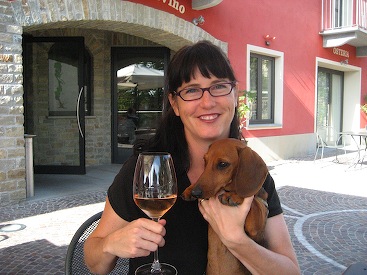 Enjoying some birthday bubbles with puppy Cotta at Profumodivino, a fabulous new
restaurant in
Treiso
(no web site yet will keep you posted)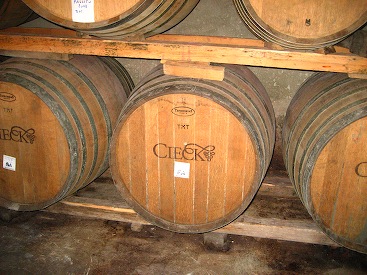 On tuesday we travelled to
CALUSO
a small town north/west of torino to
visit a wine region called ERBAUCE DI CALUSO well known for producing
crisp,acidic,dry whites and fantastic sparklers all made from the local
varietal ERBALUCE also a few reds from nebbiolo,barbara and local varietal
NERRETTO. The passito sweet wines are a must try !! Above is the barrel
ROOM of the
CIECK winery
where they age there passito for 3 years.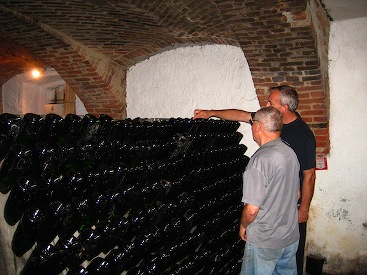 Robert learning how to "
Riddle
" what fun!
Inspecting dead yeast cells in a bottle of aging sparkling rose yum!!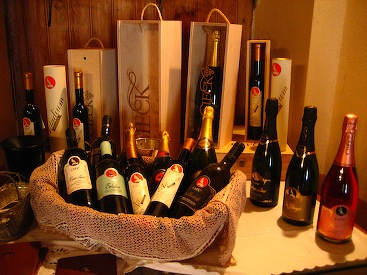 The full line of
CIECK wines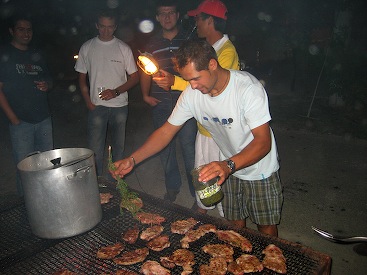 Back home for a BBQ with the
langa style boys
and a few local
restauranteurs a fun way to sell wine.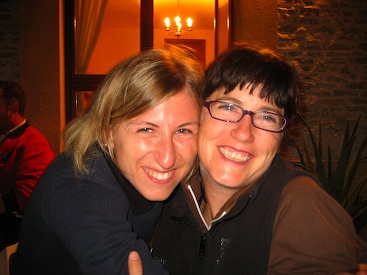 Chiaro with her bubble friend milena the other half of
LA GANGHIJA
wines