16/03/12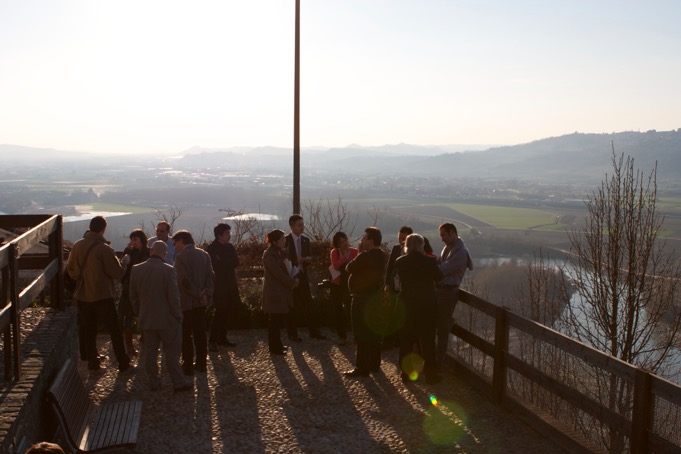 While touring the village of Barbaresco we were very lucky to stumble upon the
UNESCO
committee who are studying the Langhe sub-region of Piemonte for possibly adding the area to this well known list of cultural and natural sites throughout the world. The lucky part was our friend (who must remain name less) was helping with the group and had keys to the elevator, after countless trips to this famous tower we finely got to ride up to the cat walk and see the inside while still under renovation, a big treat for us.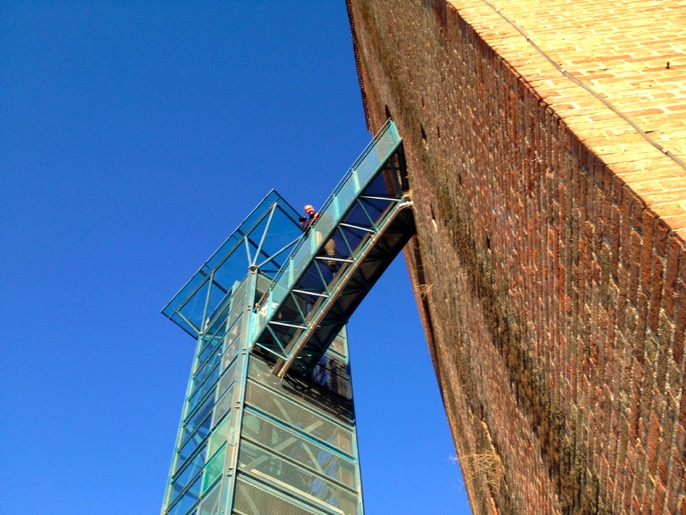 One of our bragging rights photos
On the cat walk looking north over the Tanaro River that separates the Roero wine region on the left side from the Barbaresco region on the right side. In a year or so when the inside elevator is complete this will be even more of a must see attraction in the area.