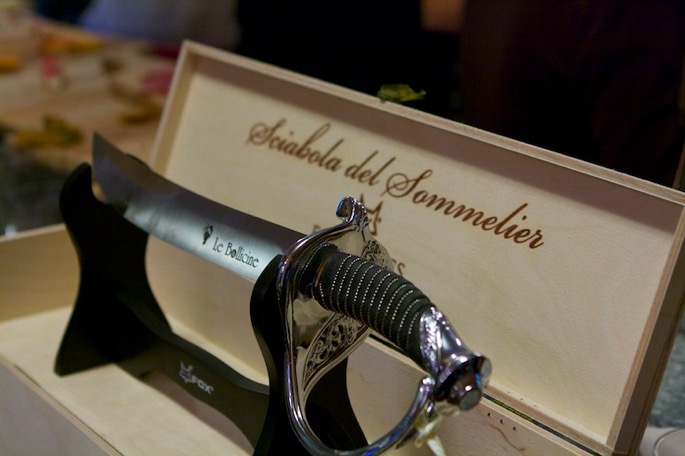 This is our new Sciabola sword for sabering Champagne or Sparkling wine bottles. According to us this is the best way to open your bubbles of choice always very festive!.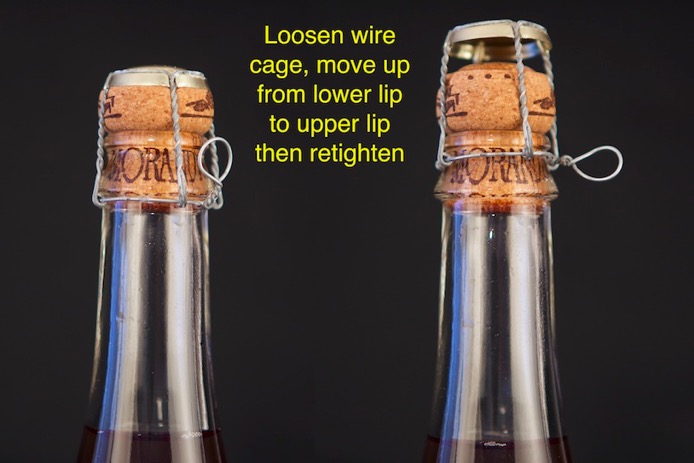 First prepare you bottles by lifting up the wire cage. See photo above.
Every bottle has two seams, find one of them and this is the spot where you strike the bottle, remember to keep you sword flat against the bottle. You do not need to saber too hard, there is already a lot of pressure in the bottle, just a medium tap. Saber your bottle away from your friends, friends should be waiting with glasses next to you or behind.
Bottle should be very cold.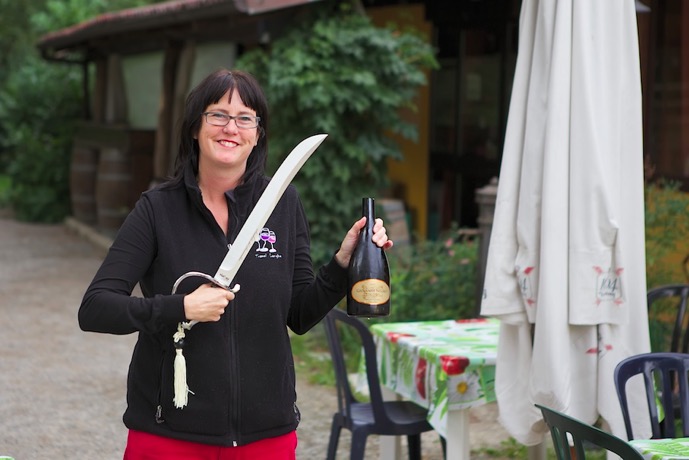 Leslie trying out her birthday present after a recent truffle hunt.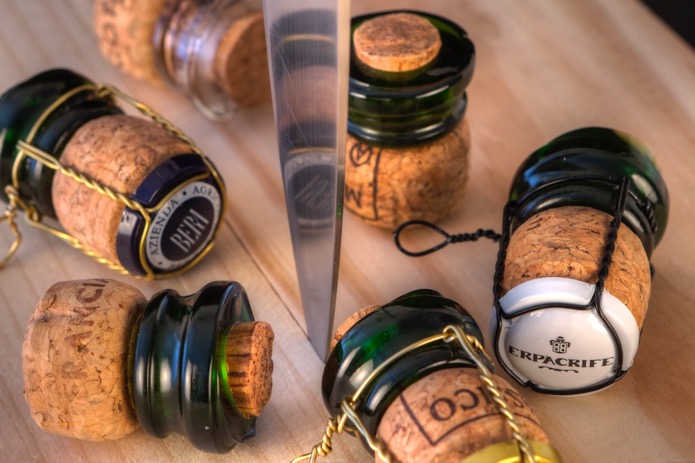 The bottle tops can be sharp, be careful. Below is a link to watch our Sciabola Video. See for yourself the action.
Happy New Year! Buon Anno! Sciabola the New Year in!!!