27/12/13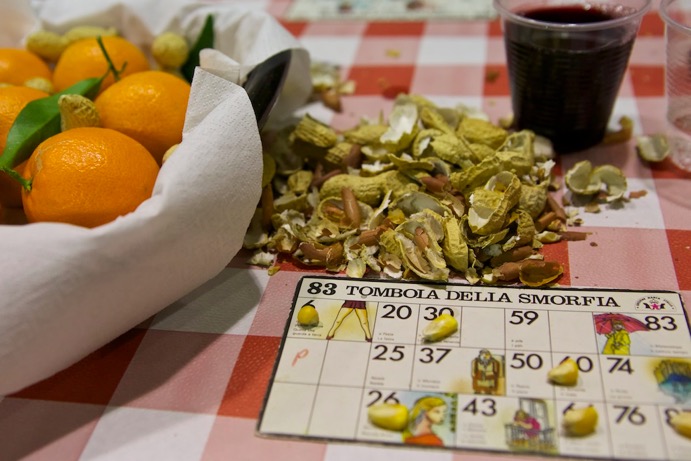 Every Christmas eve in Treiso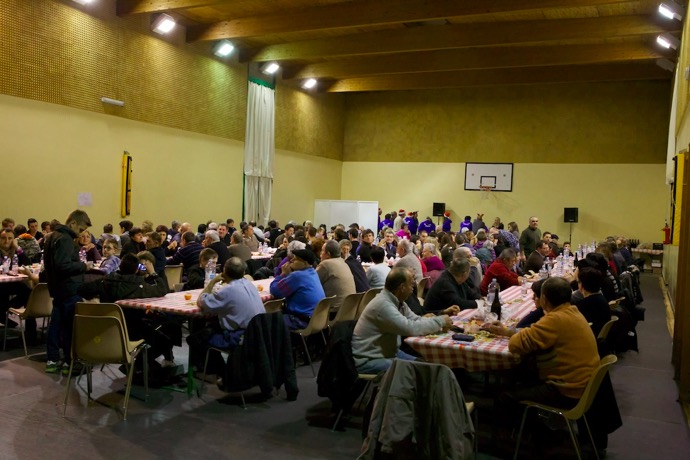 The palestra "gym" is always packed with the locals playing bingo before the midnight Christmas Mass.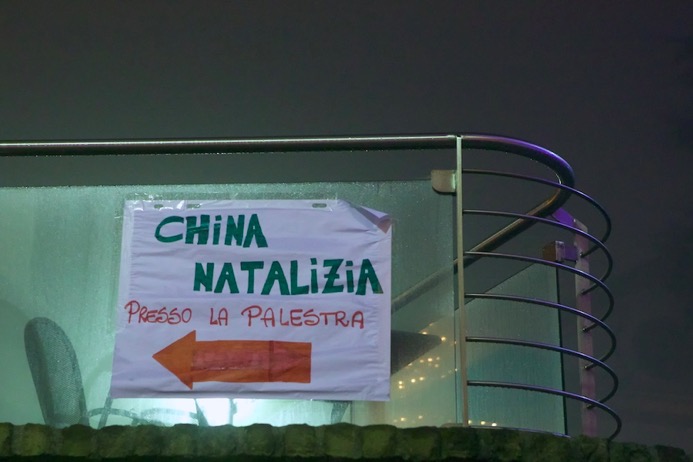 All one needs to play is 1 euro per card per game, mandarini, peanuts and wine are complimentary.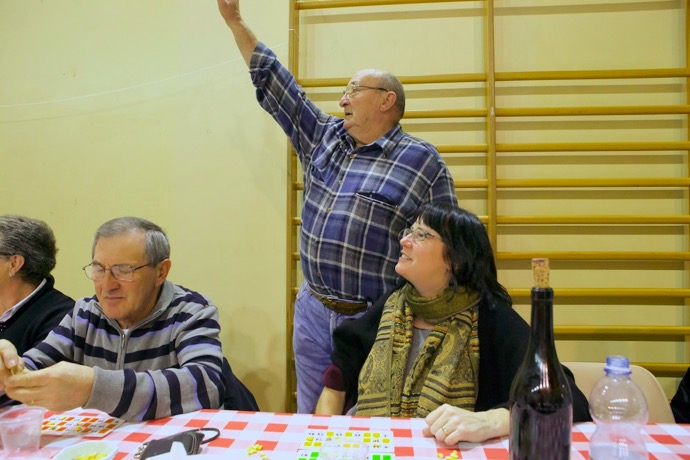 After yelling "china" a member of the Pro-loco verifies your number before giving you your prize
Leslie won a fresh faraona "guinea fowl" complete with head and feet. Another popular prize is fresh ground salsiccia "sausage".