Every Sunday at around 11am, we meet our friends at the Socio in
Castagnole delle Lanze. It is especially fun in summer when we can sit
outside and enjoy the view of the surrounding hillsides. Danielle, in photo
above, runs the bar with his family. This is his special cocktail called
"Barbarella" It is dangerous to drink more than one even though you want to.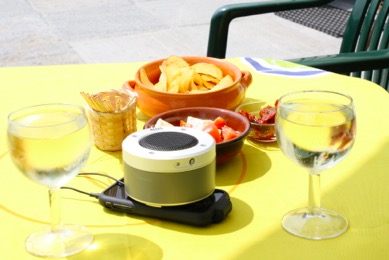 Normally we drink a local Arneis and in Italy it is illegal to drink without food
so of course, when you order wine one always gets little plates of snacks
to nibble on. What do you do on Sunday mornings?