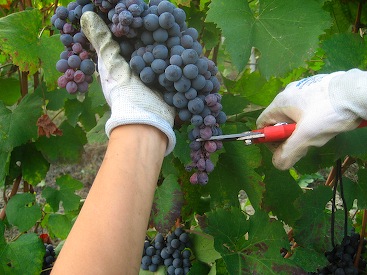 Not every grape makes the cut as vicki from cantina
NADA
trims a few
grapes that will be left for the birds. Here in Barbaresco and Barolo
producers do most of there sorting table work in the vineyard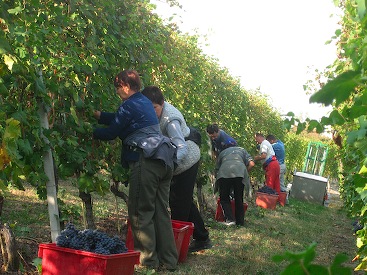 Family time at cantina
Nada.
From vine to plastic "mini" hoppers.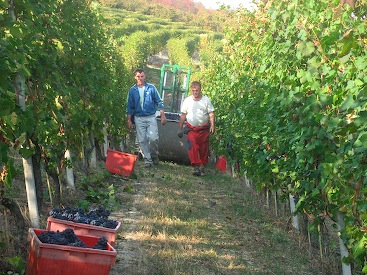 From the mini hoppers to a tractor mounted hopper.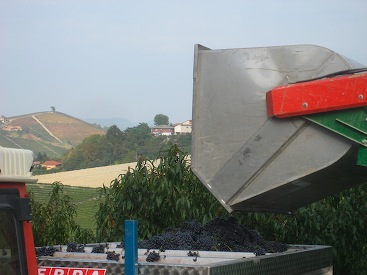 From the hopper to a tractor pulled trailer.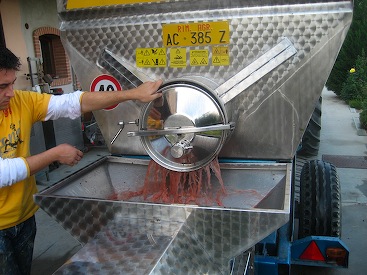 From the trailer into the destemmer / crusher.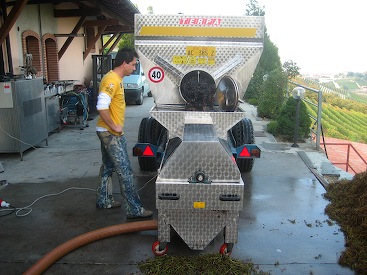 Enrico over seeing the crush. stems out the back. Skins,seeds,pulp
and juice into the hose to the fermentation tank then in no time at all
( almost 3 years ) Barbaresco at a wine shop near you.