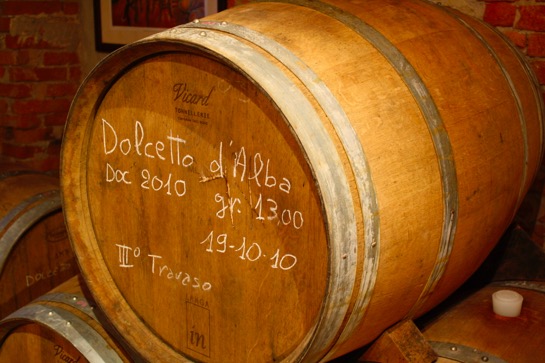 Yes it's true the farther you get from Barbaresco and the closer one gets to Dolcetto di Dogliani
( the home of great Dolcetto) the more often you run in to a producer doing interesting things
with dolcetto such as the above photo of Dolcetto going through it's Malolactic fermentation in an
french oak barrel (BARRIQUE) We've often felt most Dolcettos could use a little oak even though
we could get shot for thinking such lunecy here in Barbaresco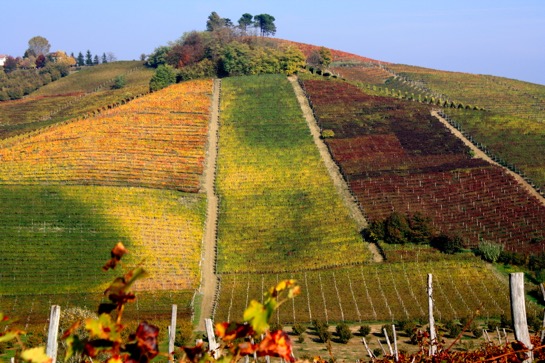 Last of the fall color on a rare clear day the whearher this fall has been very cloudy/rainy/drizly
So what better thing to do but go to a pary for a newly remodled and enlarged winery at
Adriano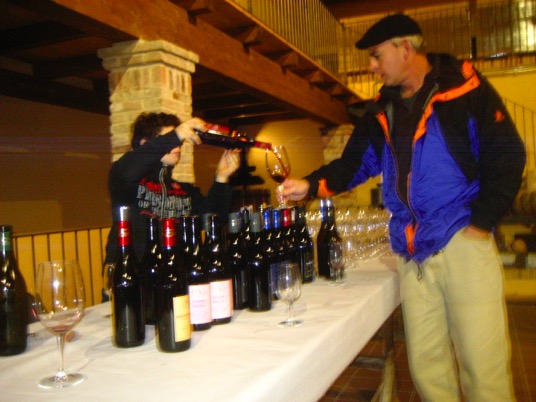 when your perents own a winery, one learns to pour wine like a pro before you finish grade school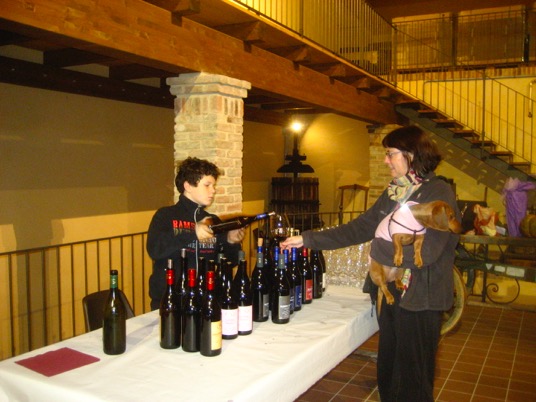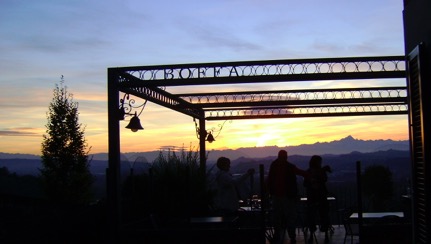 OK it's not really a wine bar but it's the BOFFA winery in "downtown" Barbaresco
who has an outdoor patio where you can purchase a glass of their wine to enjoy
the sunset with a view of Mt.Viso.
Fantastic view of the
Roero wine region
across the Tanaro River just below the patio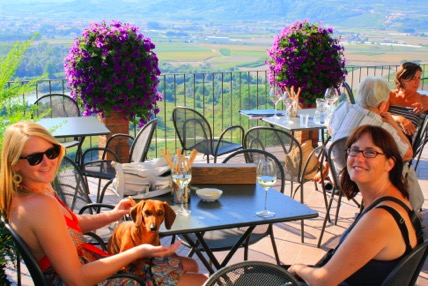 Cotta is a big fan also, maybe because of all the salami treats she can nab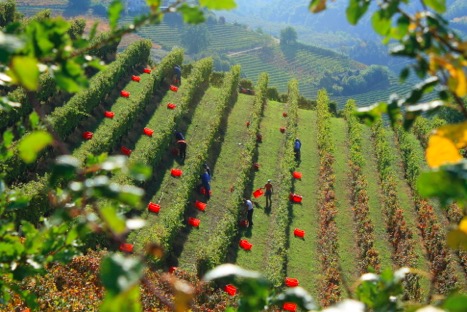 Over looking the last of Nebbiolo being harvested in Cru Montersino, just south of Trieso,
near the southern end of the Barbaresco region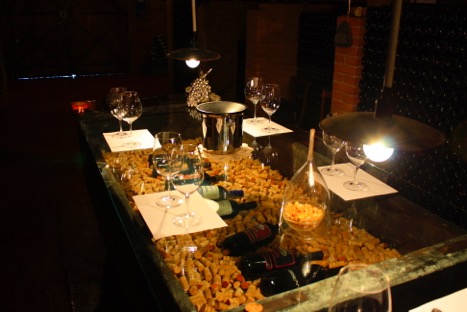 Taking a couple of visitors to a tasting at
CA' ROME
we think we've now seen the coolest
tasting room in all of Langhe. The wines are great too which we've known for a long time
but had never seen the cellar, only driven by about 200 times over the years. We had no
idea what we were missing.
Nebbiolo starting the long journy to become Barbaresco. This Nebbiolo is from Cru Cotta
from the Neive sub zone of the Barbaresco region and is under going one of it's 4 to 5
daily pump overs.