This past spring Preethi and her husband Joe went on a tour with us, they had some very kind words on Preethi's blog
"The Skinny On Manhattan"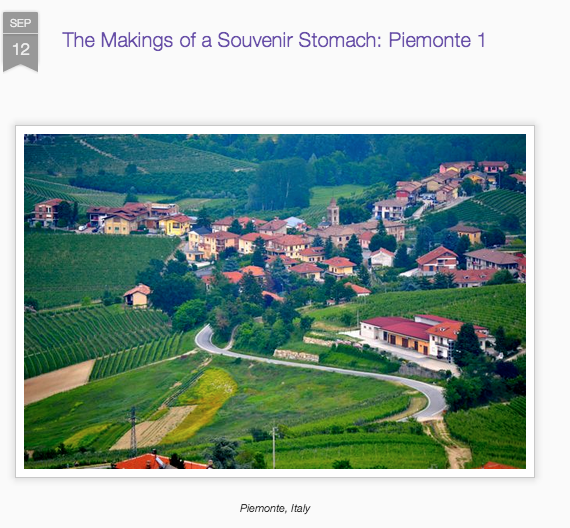 Valerie Quintanilla has gone from being a repeat costumer to a friend. Being a travel writer we thought she would be the perfect person to be a guest blogger on our blog. when asked she (along with her incredible energy) jumped at the chance. Check out her travels at
traveling the world according to me
mmmmmmmmmmmmmmmmmmmmmmmmmmmmmmmmmmmmmmmmmmmmmmmmmmmmmmmmmmmmmmmmmmmmmm
mmmmmmmmmmmmmm
The Vineyards of Barolo
By Valerie Quintanilla

Okay, let's get the pleasantries out of the way. Last year my cooking pal and I did a heel to toe Italy tour, driving south to north. Our last stop on this gluttony train: Piemonte. Little did we know the beautiful world had something extra special in store for us, which I like to call Robert, Leslie and Cotta Alexander.

I promised I'd be back a year later to spend about a week on the chalky soils. Oh, and I made good on my word.

Robert and Leslie set me up at an adorable little B&B in their Barbaresco town of Neive,
Dimora San Sabastiano.
Right next door to my guide/hosts! So, let's talk about Saturday. I was off with Robert for a wine tour at Barolo's
Giovanni Rosso
in the village of Serralunga. We picked up two others from the US, Drew and Jamie from DC and made our way thru the hills.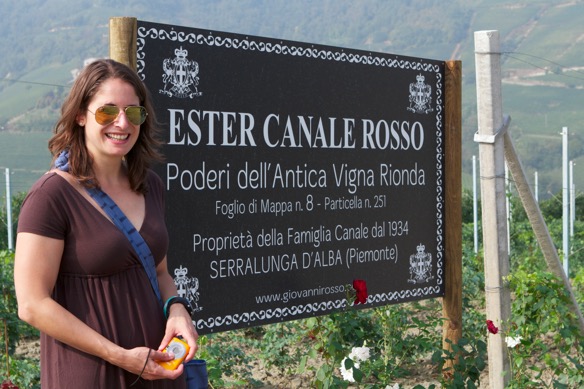 We arrived at the winery and a British chap, Evan, greeted us with promises of a vineyard tour. That morning we spent a couple hours hitting most of the winery's vineyards. It was my first time in Piemonte's grape trenches. Pretty cool. We hiked around, scouted out the vines – young and old alike. Then, headed back to the winery to taste (not drink, Evan set me straight on that. Stupid Americana!)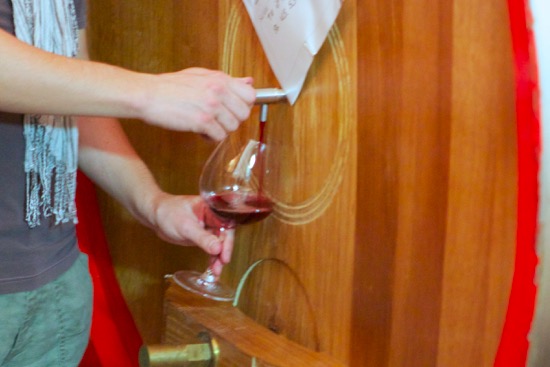 But, we didn't just taste wines. We hung out in the barrel room for about two hours tasting right from the barrel. Barolo requires three years prior to bottling after harvest. So, we were sniffing, swirling, and slurping the 2011s, 2010s, 2009s. Can't wait to go back and get the Vigna Rionda Barolo wine when it's bottled.


Read more of my travels and adventures (the best WITH Robert and Leslie Alexander) in the coming months here and on
my blog.


Ciao Ciao!