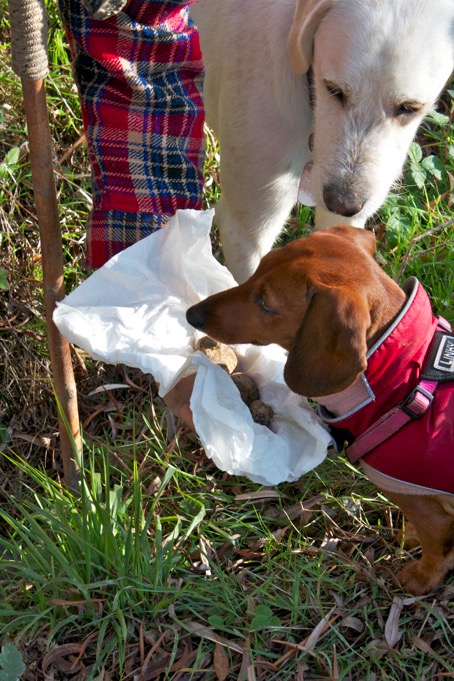 Cotta', our little daschund, has a good nose and wanted to try out truffle hunting.
These are photos from her first hunt with Marco Varaldo and his truffle dog, Rocky.


She was only watching and helping this day, but Marco thinks she could learn with a few months of training.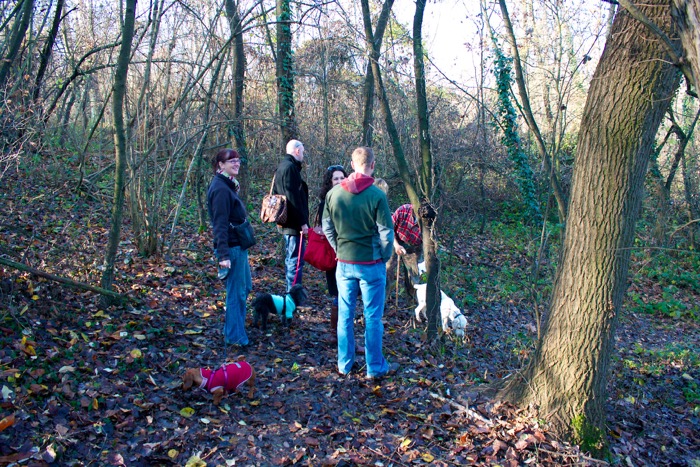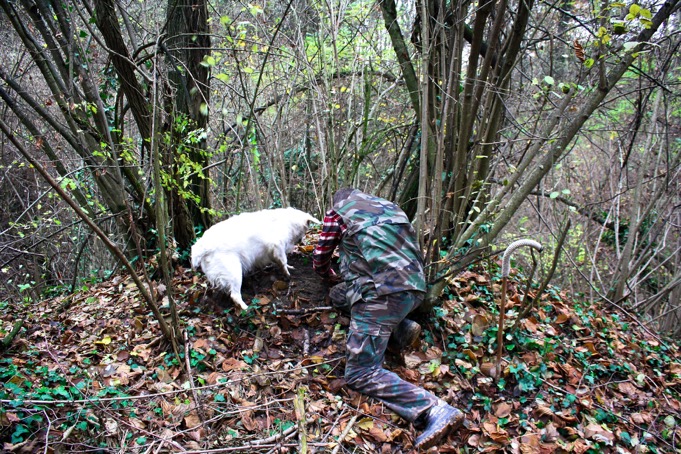 Last Saturday we had a great truffle hunt with Marco Varaldo in La Morra, Barolo. We were out hunting with one of his best truffle dogs, Deena. Deena is 8 years old and a truffle hunting pro. Due to a dry summer and fall, the truffle quantities have been lower than usual, but Deena found us a fairly big, aromatic white truffle and 4 nice black summer truffles.
Deena doesn't work for free, she gets rewarded with treats when she finds a truffle.
Here are the truffles we found.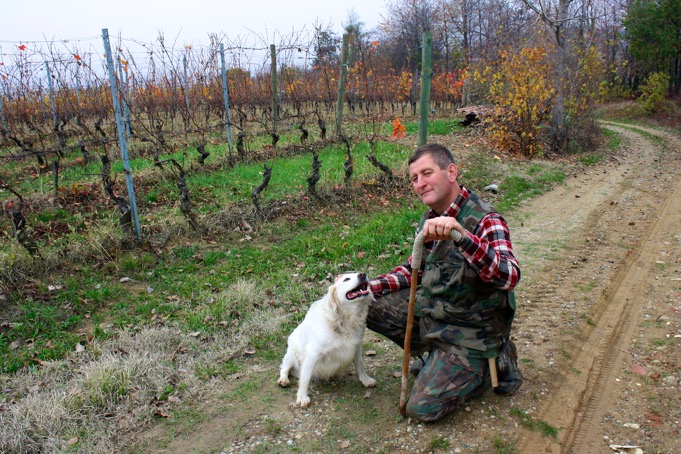 During the hunt, Marco explained to us all about the truffles of the Langhe, all the essential information of how, where and why the truffles grow. For example, what trees they grow under, how the weather affects them, hunting during the day vs. night, how the dogs are trained, the roots under a truffle and the little spores that become next year's truffles and much more. He is very passionate about truffles and happy to share his knowledge and experiences. His knowledge has been passed down from over 3 generation of truffle hunters.
Here, on our way back to town, Marco is explaining the work in the vineyards, when we encounter Agostino (below), the owner of
Bosco Agostino
, a winery in La Morra. He is out working in his vineyard doing the winter pruning. The farmers are expecting a lot of snow this year so they are trying to get an early start on the winter pruning. He was very charming and funny but we are not sure exactly what he said since he was talking in deep "Piedmontese" dialect.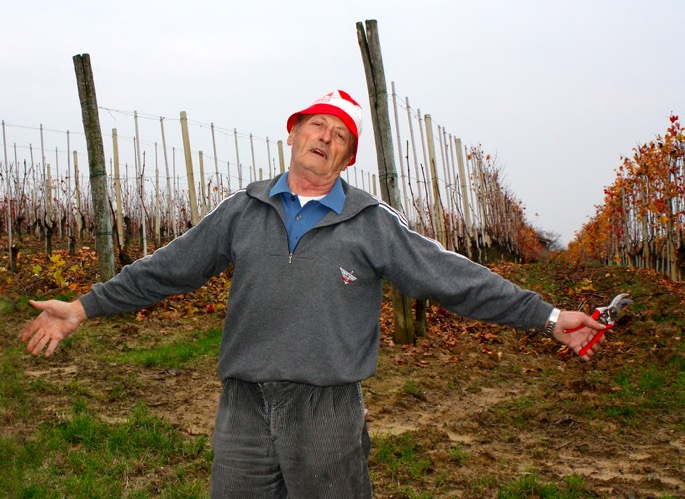 Below, the village of La Morra in Barolo.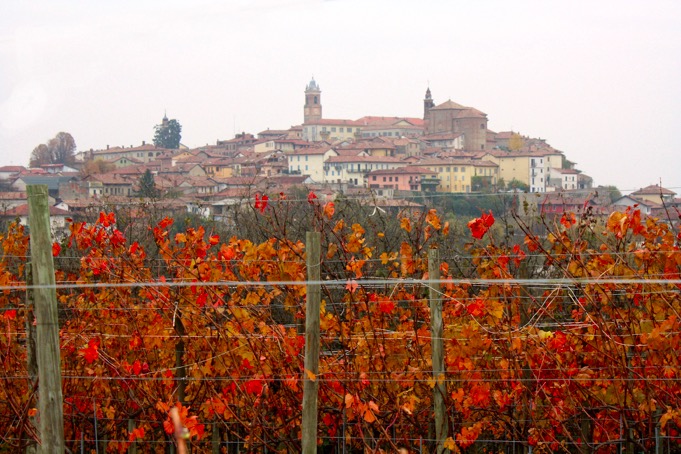 Alla Casa del Trifolao
Marco Varaldo
Truffle Hunting Excursions
tel +39 335 58 00143
marco.varaldo@yahoo.it
reservation is necessary
comfortable clothing and shoes recommended
Upon request, a tasting in the field is available.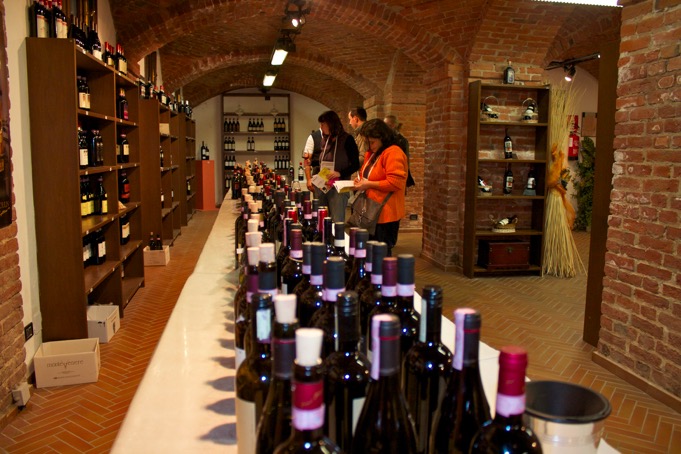 Last week was the annual Barbera tasting in Costigliole d'Asti. We decided to go on the "Trade Day" which was Monday, which we always prefer for a couple of reasons. It' s normally less crowded, self service and it's fun to taste with other restauranteurs and winemakers.
We went together with our friend Ornella, owner-winemaker of
Pelissero Pasquale
in Neive. For us it was a great opportunity to taste 100+ Barberas with a winemaker who grew up with these wines and compare her thoughts to ours.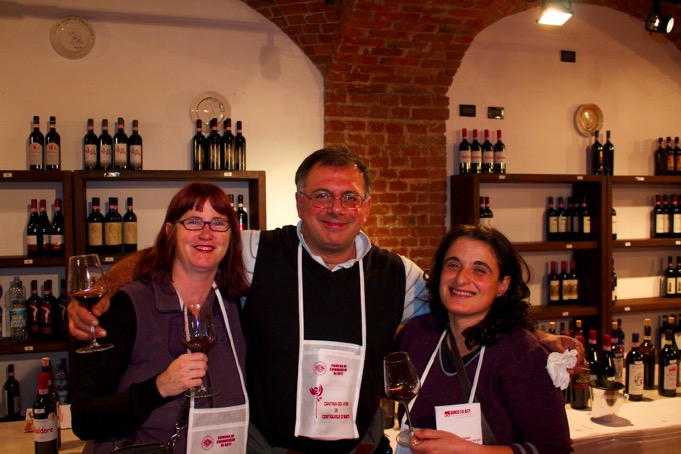 Also at the tasting was our friend Sebastiano, owner of La Crota, a restaurant and wine shop in Calosso AT.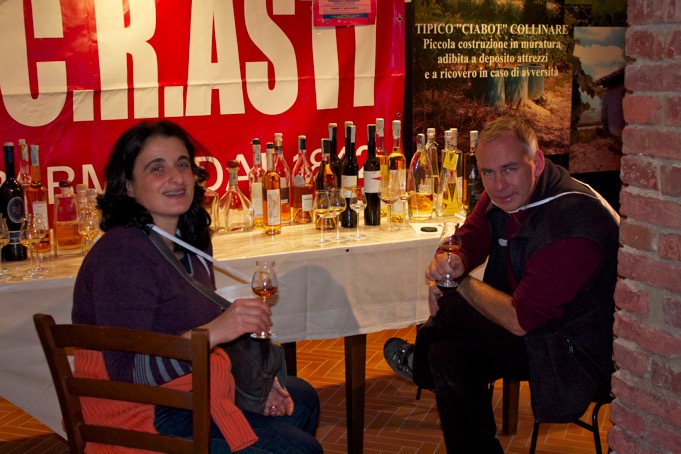 After tasting all the Barbera we wanted to, we realized there was a grappa tasting in the next room. More alcohol, just what we needed!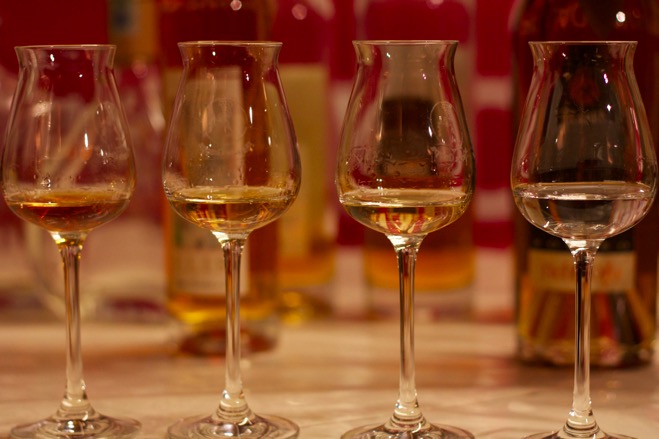 Different shades of grappa.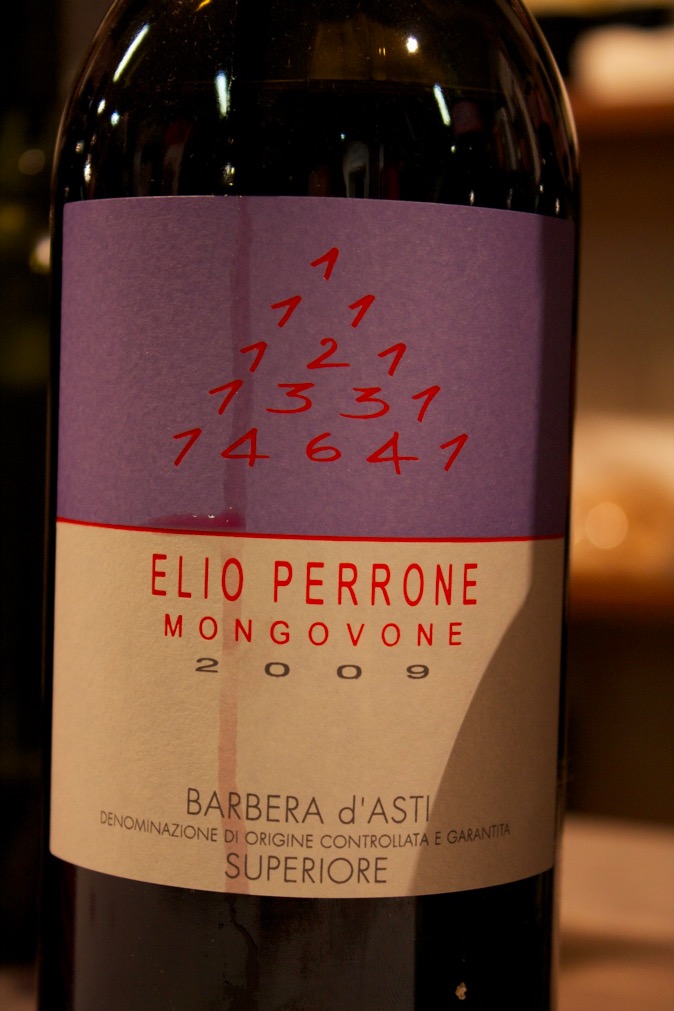 Some of our favorites from the tasting were Elio Perrone Mongovone Barbera d'Asit,
Sciorio
Barbera d'Asti Riserva II, Cascina Garintina Barbera d'Asti Superiore Nizza and Stella Barbera d'Asti Bricco Fubine and many more but too many to name!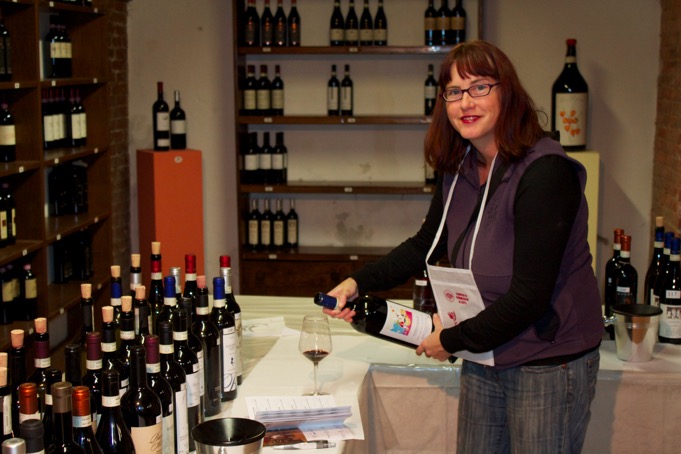 One last taste!