28/10/13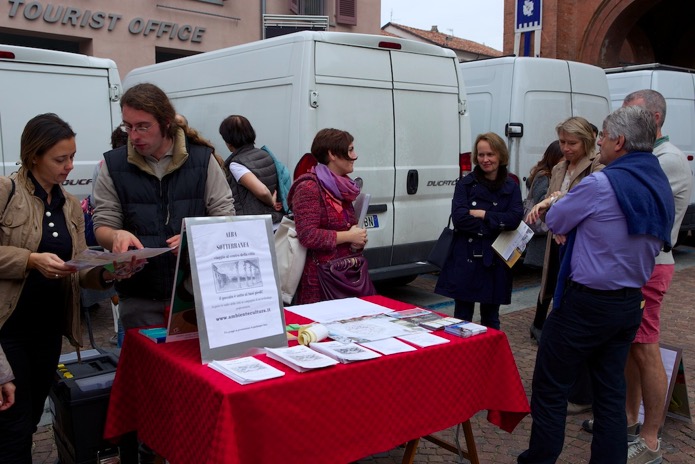 Project Alba Underground was started in 2011 to give people a chance to see the changes Alba went through over the last 2000 years, tours are given in the fall for current tour times head over to thei
r web site
. The 90 min. tour starts in front of the Duomo in Piazza Risorgimento.
After we are given our maps archaeologist Laura gathers the group to start the tour.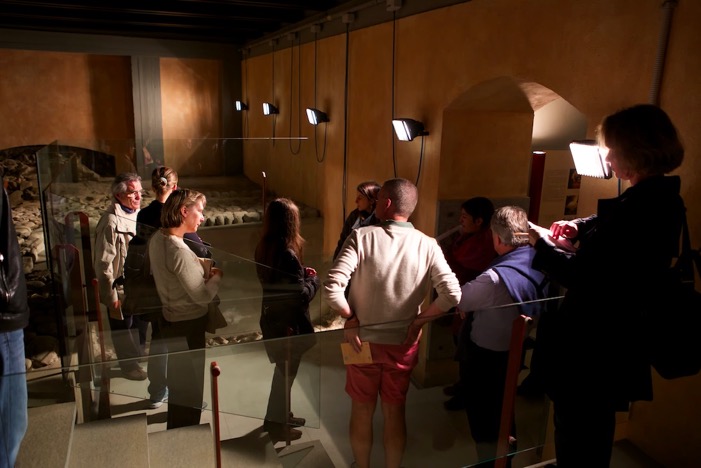 The first stop is around the corner under one of the local banks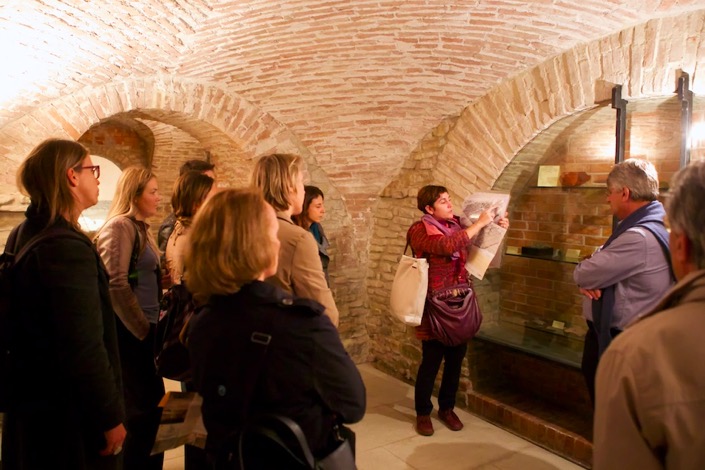 Laura explains the artifacts found during this dig under the bank.
Old Roman streets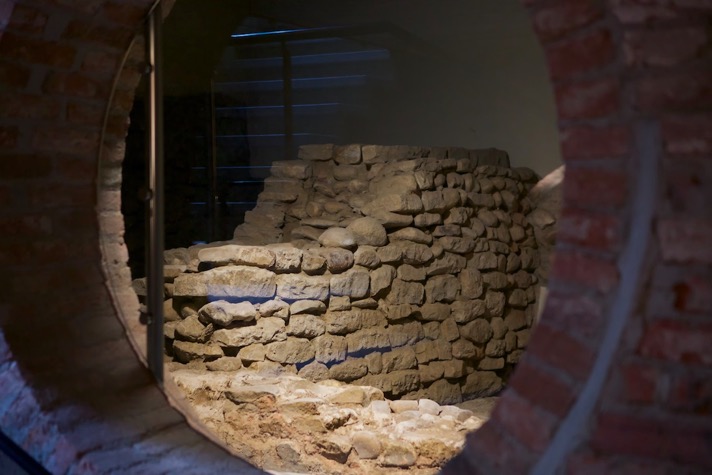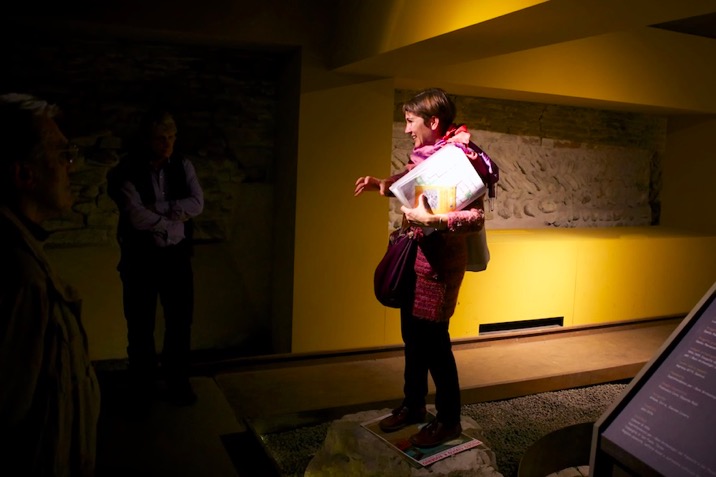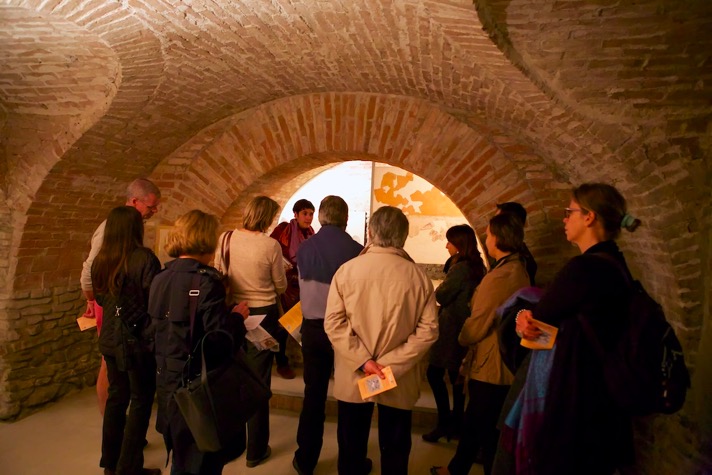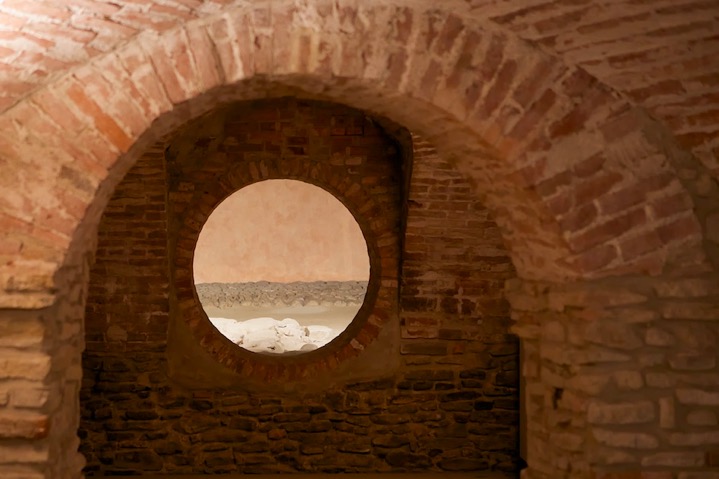 08/10/12
Fiera del Tartufo di Alba
, October 6 through November 18, 2012, every Saturday and Sunday
Truffle Fair 2012 is starting off with few truffles and high prices due to lack of rain this spring and summer. We are hoping for better truffles in November and December after some much needed rain in September.
During the fair there are also many people selling high quality dried porcini mushrooms.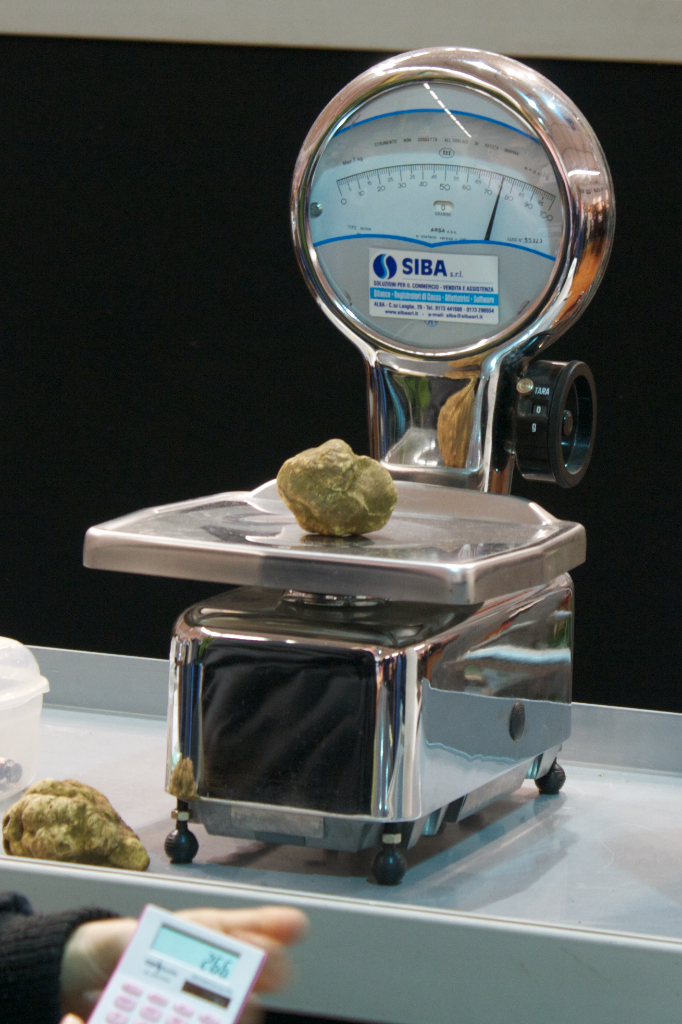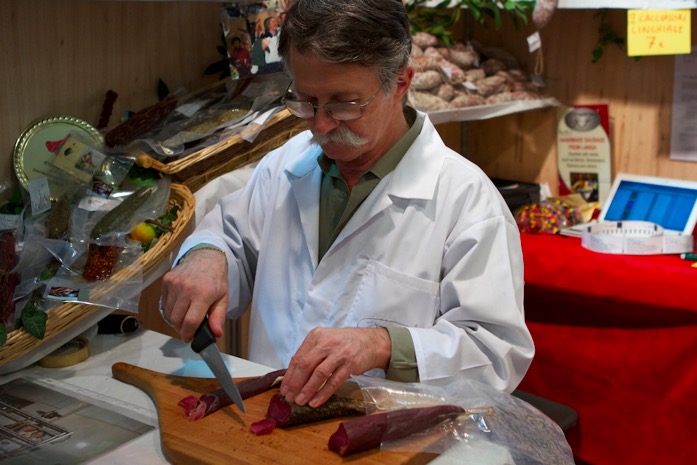 Our friend Primo Montaldo, selling his famous cured pork filets and salami.
During the fair one can taste a variety of local wine and taste truffles over traditional dishes like this one, truffles shaved over fried eggs.