07/08/15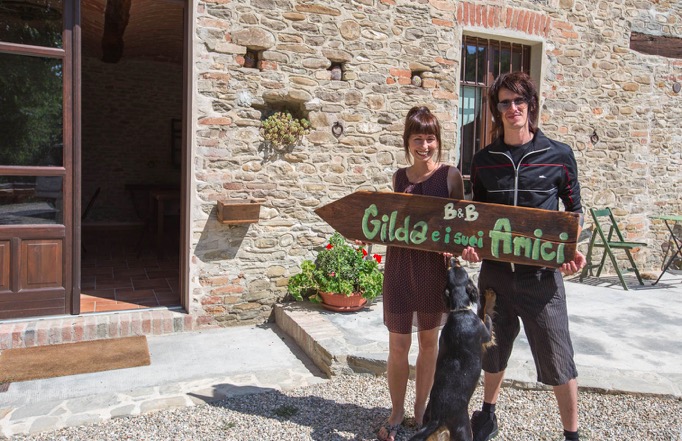 Via Santa Maria del Piano, 77
Neive, CN 12052

Telephone +393336327885
info@gildabedandbreakfast.com
www.gildabedandbreakfast.com

Our friend Giggi, who just finished 2 terms as the mayor "Sindaco" of Neive, has been hinting that he has a little project to keep him busy. We saw the project last week and what a great project! He along with his daughter Chiara and her finance Marco, have transformed a centuries old farmhouse into a wonderful new bed and breakfast on the edge of town (Neive).

For us, it is the best of both worlds. Close enough to Neive to walk, bike or few minutes drive and 15 minutes drive to Alba, beautifully situated between some Barbera vineyards and a hazelnut grove. Named after the family donkey "Asino" Gilda who keeps an eye on the goats and everyone else.

By the time you read this their website should be up and running. If not, please email them directly for an inquiry.
.
Pricing:
Double room with breakfast 80 euro per night
Single room with breakfast 50 euro per night

Robert is a little jealous because the internet is faster here than our home in the center on Neive.

See photos below of the property and the rooms.