08/12/10
New Paintings, if you want to see more go to
www.cellarpaintings.com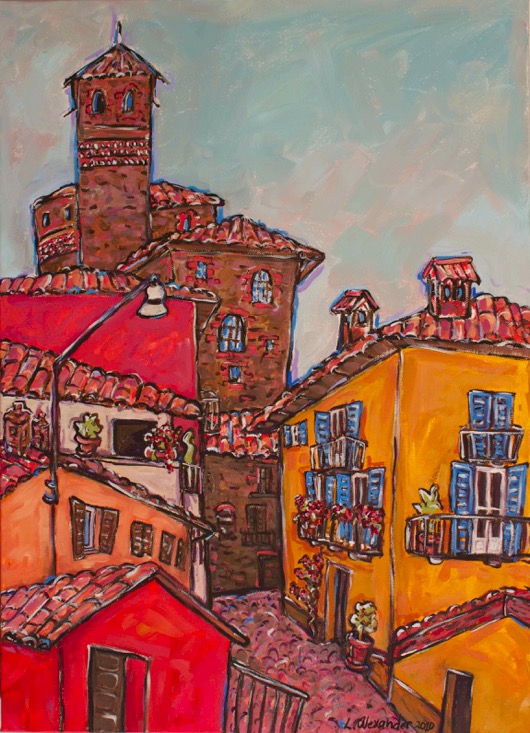 Serralunga d'Alba, a village in Barolo
Colori d'Autunno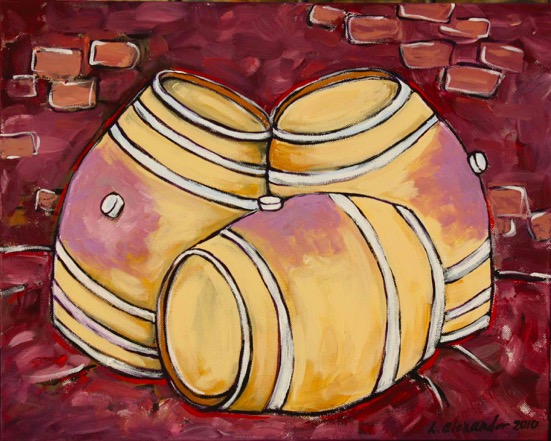 Set Quintai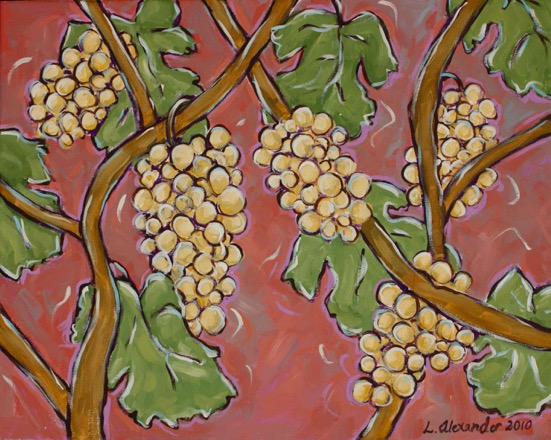 Arneis
16/08/09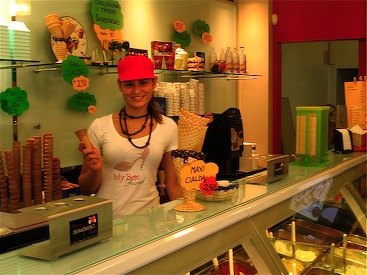 It has been very hot with almost minnesota like humidity making gelato
a daily instead of a weekly requirement.
Desmosedici
opened this spring
on
Via V. Emanuele
in Alba and has become our favorite! Pictured is the
young owner / entrepreneur Elisa Grimaldi.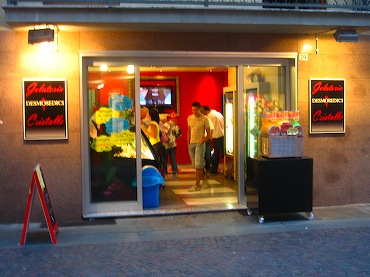 The shop opens mid morning until 2:00 A.M. only in italy do we get
bar rush in a Gelateria.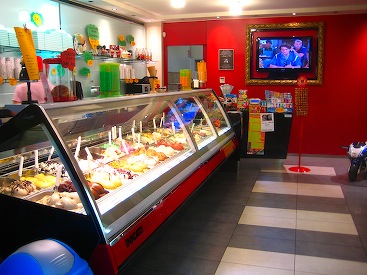 More than "32" flavors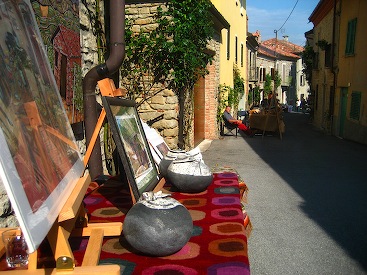 Looking across our table down the quaint streets of
Bossolasco
, where we
took part in our first outdoor art fair. Robert was too busy watching the tractor- pull
to take more photos maybe next year.
15/04/09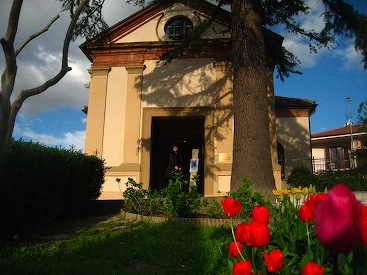 This is a beautiful old church on the piazza in Treiso, it was restored
last summer and made into a cultural center for the town of Treiso.
My art exhibit opened here last Saturday.
The show is from April 11 to May 3, 2009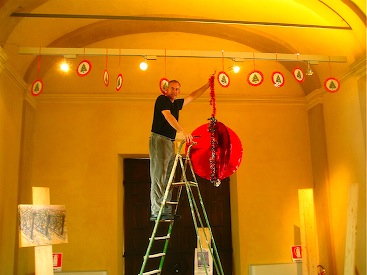 After getting the keys from the mayer of Treiso we started setting up our
spring art show by first taking down christmas decorations.
Even Cotta' "helps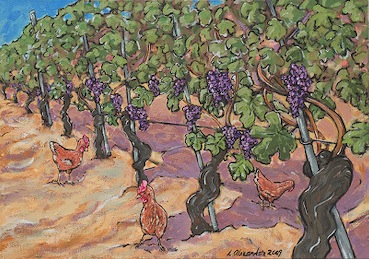 "Vineyard with Chickens" most popular painting of the art show.
Who knew chickens were so popular????