French fries on pizza?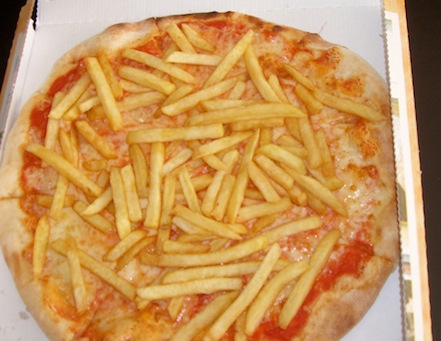 A very popular pizza topping in Italy is french fries, very strange to us but the locals
love it. We haven't tried this yet, we are very afraid. Funny thing is some call this "American
style"?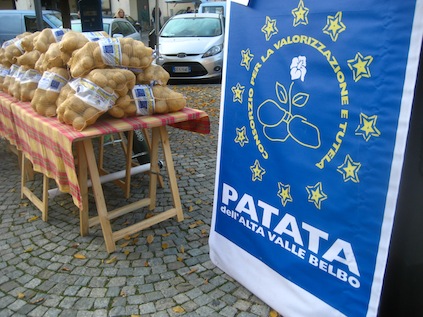 Chiaro is very happy that we found "single field/free range" potatoes at the Alba market,
even better than Idaho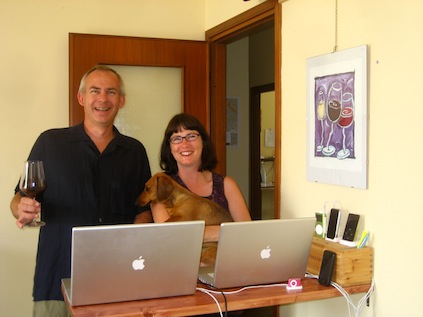 Hard to believe but Robert has become the local go to tech guy (mac only)
" A hacked iphone is a happy iphone "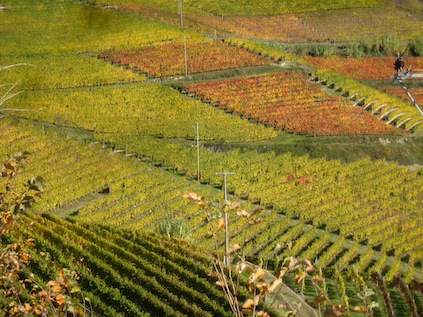 Last of our fall colors, now we start the rainy/foggy season.