Gallina Vineyard Barbaresco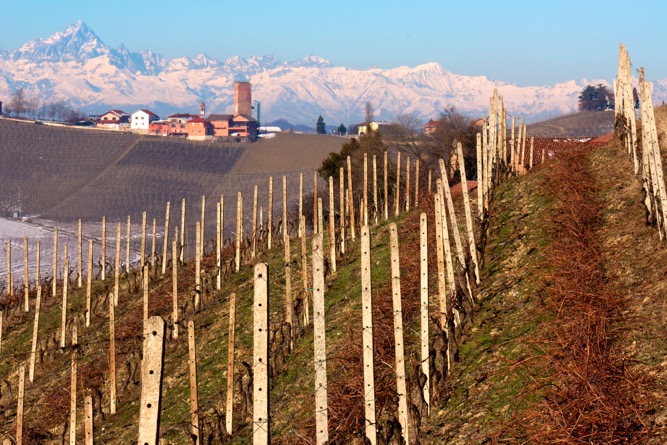 The cold snap we and the rest of Europe have been stuck in is finally letting up with temps in the 50's. With Monviso and the tower of Barbaresco in the background, the snow is melting fast in Gallina, a well known vineyard on the west side of Neive.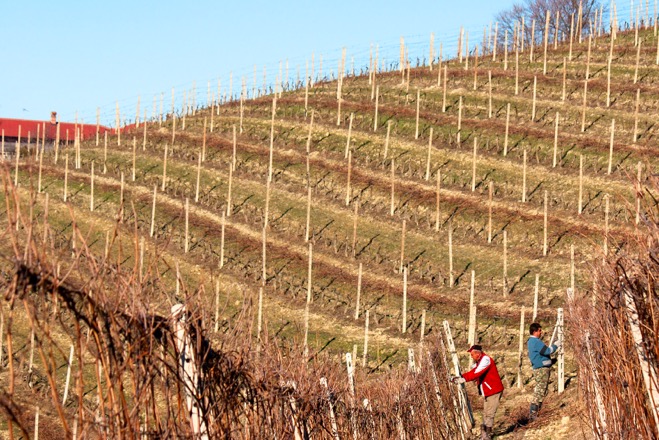 With the vineyards drying out these growers are taking advantage of the warm weather to catch up on their winter pruning. From a distance it looks like a nice way to enjoy the spring temps.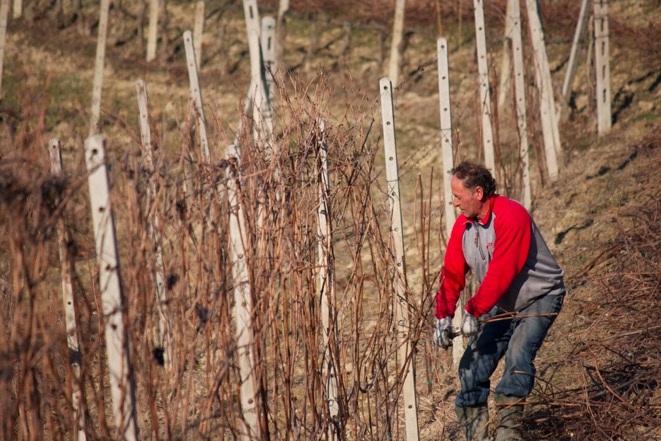 However, this is very tedious and hard work. It's a very long game of tug of war, all while being very carful not to harm the single remaining cane that will provide this years fruit. The trimmings are left between the rows to be mulched in place by a tractor for compost.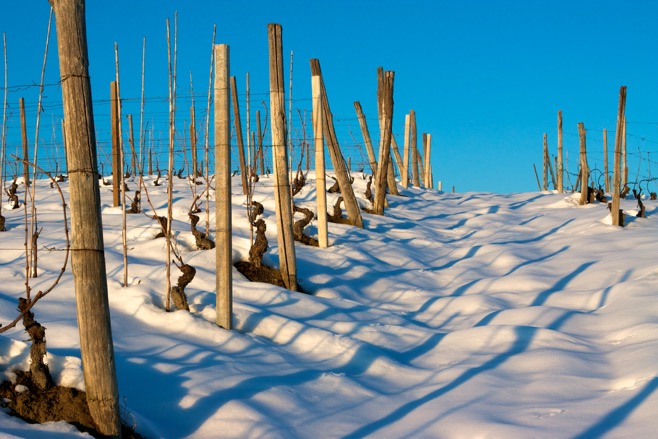 Hard to believe this was just 4 days ago.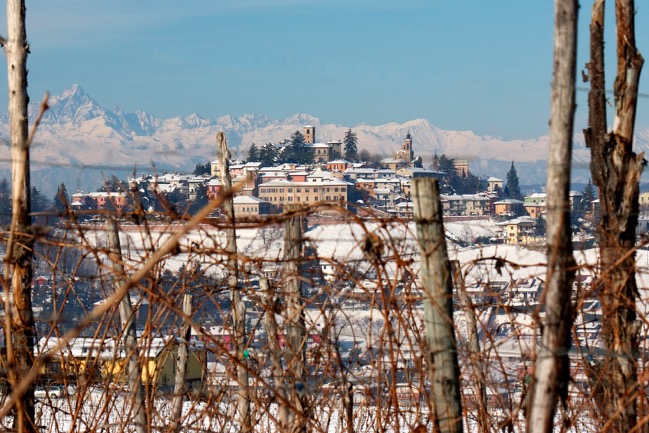 More vines that need pruning. This photo of our village, Neive, was taken from Coazzolo, an even smaller village just to our east.